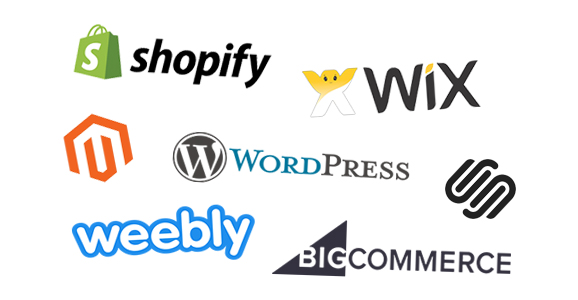 If you want to create a website for your business, brand, or portfolio, there are two approaches that you can use for this. You can either go for a content management system like WordPress or Drupal or you can opt to do the same thing using a website builder, like Squarespace. While both can achieve the same results, they are fundamentally different in ability and functionality. Let's see what each of them is about and which one suits you the most.
What is a Content Management System?
A content management system (CMS) is an online platform that lets you create a highly flexible website without having an in-depth knowledge of coding and web development. CMSs have pre-built themes that you can apply to your website and then you can modify them to tune the website to your taste. CMS can be used to make agile, attractive, and functional websites but it does need a bit of learning to accomplish that. Here are some of the benefits and drawbacks of using CMS to build a website.
Every CMS has the ability to add plugins to a website which highly increases the functionality of the website. You can add a plug-in to collect email addresses of visitors for marketing purposes or to flash your deals and offers on your website.

Advanced CMS solutions like WordPress have a ton of themes to pick from. You can choose one of the thousands of themes available on the platform to make a professional-looking website by doing a fraction of the work you need to do by making a website using coding

If you have a little knowledge of coding, you can customize every last aspect of your website. CMS allows you to access the code working behind the theme of your website and you can modify it to change any aspect of the website.
Disadvantages of Using a CMS
CMS systems are not for amateurs and you need to have a basic knowledge of how websites work in order to make a website using a CMS. You also need to know the functionality of the CMS you are using.
You need to separately get hosting to make a website using a CMS.
What Is a Website Builder?
Website builders are DIY tools for people looking to create a website. These offer the option to adopt a pre-existing template and then the user can customize it to their needs. Website builders are easy to use and most offer a drag-and-drop function to make adjustments to the website. Website builders can help you make excellent websites with minimal effort, but they do not offer the flexibility that comes with a CMS. Here are some good and bad things about website builders.
Advantage of a Website Builder
Website builders are extremely easy to use and straight forward. All you need to do is to drag and drop buttons and widgets and you can make a website in a matter of hours without having any knowledge on the subject.
Website builders are generally inexpensive and can be used to make basic websites at a fraction of the cost of using a CMS or developing one from scratch.
Disadvantages of Website Builder
Website builders are not scalable. They are fine for small-scale use and very basic websites but if you want to incorporate enhanced functionality on your website, a builder won't cut it.
Website builders might be a cool little tool for beginners but as you continue using it, you will find that they lack the flexibility and functionality offered by CMS.
Which One Do You Need to Select?
There cannot be a definitive answer to that. If you are looking to make a very basic website like a portfolio or a small blog, and you don't know much about the working of websites, you should go for a website builder. If you want an advanced website with enhanced functionality and improved flexibility, you need to use a CMS for that.