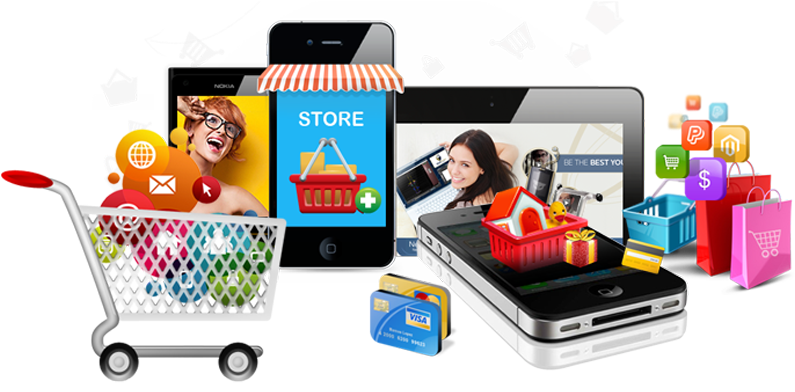 Over the last decade, the Internet has greatly changed the way we do everything. Gone are the days when you had to go to a market to buy stuff. This is the age of E-commerce or maybe that of E-everything. If you are thinking of starting a business, you don't have to buy a shop and start selling stuff. All you need to do is to set up an e-commerce store and start selling merchandise online without ever having to physically interact with any customer.
Setting up an e-commerce setup is not difficult at all. All you need to do is to buy a domain and make your website. You can make a website with tutorials from YouTube, or you can hire a web developer to make one for you. The most important thing in setting up an e-commerce setup is selecting the right payment method. You need to link a payment gateway with your website that is dependable, trustworthy, economical, and works in all areas you plan to sell stuff in. There are a number of payment options available, and all have their own pros and cons. Before we discover the best payment gateways for an e-commerce setup, we need to know the things that must be kept in mind when selecting a payment method.
Where do you want the customer to pay?
There are two main methods of payment that are used on e-commerce platforms. Either you ask the customer to pay directly on your own website, or you redirect them to another page where they securely process the payment. It is up to you to select any one of these methods for payment. However, you need to make sure that the payment method you use is smooth and easy, and is not disruptive for the buyer. If you make the payment process too complicated or if it looks suspicious, it can negatively impact your sales.
Payment Method must be supported for your store's platform
Online stores can be created using a number of different platforms, like WordPress, PrestaShop, Magneto, OpenCart, Drupal, and many more. Before you decide to select a particular payment option, you need to make sure that it smoothly integrates with the platform your website is built on and can be used smoothly and effortlessly by your buyers.
Set Up Expenditure
Just like a credit card, you need to pay some initial fees to the payment service provider to integrate the payment method with your website. Keep this in mind when selecting a payment method. There are some payment gateways that even do it for free, so be sure you go through all the possible set of options before you decide to select one.
Pricing Recurring charges
Different payment gateways use different pricing plans. Some have a monthly fee, some charge based on transactions, and some calculate the fee depending on the amount of money you are earning. Check the pricing plan of the method you select in detail and make sure that you are not paying a considerable portion of your earnings to the payment service provider. There are also some recurring charges that you have to pay monthly or annually.
Make sure everything is within the amount of money you can spare for this purpose.
Payout Rules
Every payment gateway has a minimum withdrawal limit and a daily withdrawal limit. You need to make sure that the method you select has payout rules that you can accept.
Safety
Last; but not the least, the payment method you select must be safe and secure with a good reputation. Fraudulent payment methods can misuse the credit card information of your buyers, consequently landing you in hot water.
Best Payment Gateways:
The perfect payment gateway differs from case to case and is determined by factors, like the platform you are using for your website, the area you are targeting, the type of customers you have, etc. However, the best reputation in this field belongs to PayPal and authorize.net.
PayPal
PayPal is considered to be the best payment option because it is safe and secure, having more than 184 million active users, and it also accepts payments from all major credit and debit cards from all across the globe. The payments are processed immediately. There is no set-up fee or termination fee for PayPal. It charges 4.4% per transaction.
Authorize.Net
Authorize.Net works in a number of countries and is a safe and secure payment gateway with a good reputation. It charges 2.9% per transaction plus a fee of $0.30, and a monthly fee of $25. There is no set-up fee for this payment method.
In Summary:
Setting up an e-commerce website is the new face of opening a retail store. You can make a website for yourself or get one made by a professional. The most important thing to consider is selecting a suitable and compatible payment gateway. Be sure you select one that integrates with your website, is safe, and is easy for the customers. PayPal and Authorize.net are two of the best platforms to use for this purpose owing to their reputation of being safe, secure, and reliable.